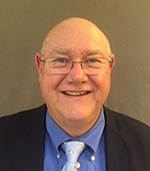 Kevin C. Dellsperger, MD, PhD
Prior to joining the ACGME, Dr. Dellsperger was the Vice President and Chief Medical Officer at AU Health System and Associate Dean for Clinical Affairs at the Medical College of Georgia in Augusta. He received his Bachelor of Science in biomedical engineering from Tulane University, and his MD and PhD from LSU Medical Center in Shreveport, Louisiana. After completing his residency and chief residency in internal medicine, and a fellowship in cardiovascular diseases at the University of Iowa, he joined the faculty where he was promoted to Professor. During his time at Iowa, he served as Chief of Staff at the Iowa City VAMC and Associate Dean for Veterans Affairs of the Carver College of Medicine from 1997 to 2003. In 2003 he moved to Columbia, Missouri to lead the Department of Internal Medicine at the University of Missouri for six years, where he also served as Associate Dean for Clinical Outcomes until he was recruited to AU Health System (formally Georgia Regents Health System) in 2013. He served there as Vice-President and Chief Medical Officer of the Augusta University Health System until early 2018. Dr. Dellsperger also served as Associate Dean for Clinical Affairs for the Medical College of Georgia.
Dr. Dellsperger served as President of the American Heart Association, Heartland Affiliate and Governor of the American College of Cardiology for the state of Iowa. He served as a member of the Board of Examiners for the Malcolm Baldrige National Quality Award for six years in total, and as a Senior Examiner for the past four years.
As an academician, Dr. Dellsperger has been active in research in the broad areas of coronary and pulmonary arterial and microvascular function in health and disease, exercise physiology in metabolic syndrome, and education and patient safety. He has served on the editorial boards for three journals, and is the author of more than 130 papers, review articles, and book chapters in the fields of basic research, clinical cardiology, and patient safety.